Canada ranks 12th on the list of globally competitive countries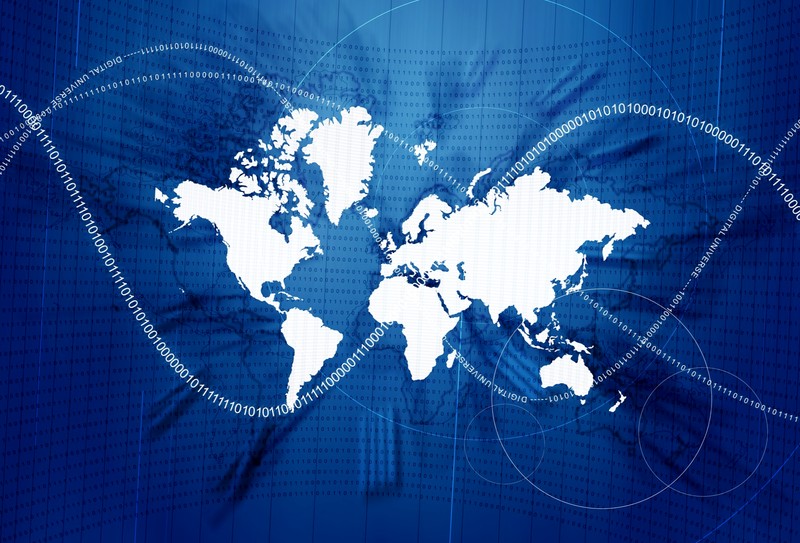 A multitude of parameters are available by which to gauge countries and their international economic standard in comparison to others, but a go-to report that has garnered prodigious respect with many economic experts is the Global Competitiveness Report, published annually by the World Economic Forum.
The report uses a number of factors to determine the ability of countries to meet the needs of its citizens. Oftentimes it will be dependent upon how efficiently a country uses the available resources at its disposal, and clearly some are blessed with more than others.
A summary of the main checklist used by the GCR analyzes the following primary credentials and their success rates: infrastructure; efficient markets, efficient labour markets; healthcare and primary education; higher education and training; institutions; financial markets; technology; market size, both domestically and internationally; production processes; innovation and stability in the overall macroeconomic framework.
The impact of each fundamental pillar on ranking competitiveness varies between countries, depending on the stages of economic development, and so in the name of fairness, different weights are assigned depending on the capita income of each nation. This approach emphasizes that competitiveness is not a not a zero-sum contest between countries—it is achievable for all countries, and is a measurement of how each is doing based on the organic tools at their disposal.
As pointed out by the World Economic Forum: even as globalization has led to unprecedented gains for many from the movement of goods, services, people and ideas, there are those who have lost out – economically, politically or culturally. This has in part contributed to the rise of polarized political debate and populist, nationalist and, at times, extremist agendas, both in the West and in emerging markets. Against this context of citizens' concerns about jobs, inequality and globalization, policymakers seeking previously uncharted pathways to prosperity.
The Economy
The Canadian economy is considered a well-developed, diversified economy with 10th largest GDP by nominal and 16th largest GDP by PPP in the world so it likely comes as no surprise this country ranks right within that range – 12th – on the 2018-19 competitiveness rankings provided by the GCR, via the World Economic Forum. This year's ranking is up two places from last year. Also unsurprisingly, the United States ranks first but it is doubtful many people would guess Singapore in the second position. Nonetheless, the Southeast Asian country of about 6 million people has a rating of 85.3 out of 100 and is certainly punching above its weight. Germany sits third, followed by Switzerland and Japan. Canada, by the way, has a rating of 80.
The backbone of the Canadian economy includes natural resources, such as logging and oil, along with manufacturing, notably in central Canada. Blessed with world's longest coastline, Canada has a significant commercial fishing industry on both the Atlantic and the Pacific Oceans. Advanced technology is making its presence felt, but has yet to move beyond a couple of very dense clusters, most notably Toronto and just to the west in the Waterloo region of southern Ontario.
International trade accounts for a significant segment of the Canadian economy, particularly within natural resources. According to the latest figures agriculture, energy, forestry and mining exports account for about 55% of the nation's total exports. Machinery, equipment, automotive products and other manufactured goods account for most of the remaining exports.
Energy exports have taken a notable hit in the past few years after the United States decided to reduce its dependency on foreign oil and instead conduct their own drilling and fracking as means of becoming energy self-sufficient. The U.S. is by far this nation's largest trading partner, accounting for about 75% of exports and 60% of imports. The U.S. recently rescinded a crippling 25% tax on Canadian steel and a 10% tax levied on aluminum, giving those industries a bit more breathing room. Lumber disputes continue, with some still facing litigation.
Being so reliant on one trading partner is never a good thing and Canada has searched for alternative customers but it has proven to be nothing short of a herculean task. It would appear as if certain Asian markets would be prime targets for partnerships, but the absence of pipelines and refineries has stymied those ambitions – at least for now.
Driving Productivity
According to the World Economic Forum all nations must pursue the drivers of productivity, regardless of their current level of income or current areas of strength in order to expand and build resiliency against economic shocks – some expected, others not. There is definitely a correlation between competitiveness and income level, however, some economies are viewed as over-performers and others under-performers when it comes to putting in place the building blocks of competitiveness at their current level of income.
To put it in perspective, we here in Canada can bemoan having far fewer resources – natural, human and miscellaneous – as an excuse as to why we cannot compete with a world superpower such as the U.S., but a list such as this accurately defines who is doing the most with what they have as a base to work with. So, from that perspective, there is no denying that the U.S. is still putting in a superior effort – along with 10 other nations as of now.
The positive take is that Canada does rank very high, but still not high enough in the opinion of some, who feel that our competitive level is underwhelming. Many nations would love to have their competitiveness ranking at No.12. But there is a lot more that can be done, and should be done within our borders by the public and private sector and technological innovation would be a fantastic start, including artificial intelligence. There have countless circumstances where a Canadian entity has devised an excellent innovation idea, only to have a foreign entity take it to the next level, and ultimately its completion and implementation. One stumbling block is that Canada faces a very high ratio of capital being funneled towards housing and thus diverting much-needed investment from burgeoning innovative fields.
Government's Role
Most economists would agree that the federal government needs to help with more funding to ensure Canadian companies can adequately compete on an international stage. The GCR reveals that Canada spends only 1.6% of its gross domestic product on research and development, which is below the average of 2% among member countries in the OECD. That .4% may seem trivial on paper, but when the entire GDP comes in at about $1.9 trillion, that miniscule percentage is the equivalent of about $76 billion. Needless to say, a lot of research, development and execution could be done with that kind of added funding.
The competitiveness report also notes that Canada's adoption of information and communications technology is low—the weakest aspect of Canada's performance measured by the report's index.
A report by financial experts with the National Bank also cites a lack of infrastructure spending, accounting for just 4% of the GDP last year. Despite a number of trade agreements, there are still barriers and the country could do more in its efforts to attract skilled foreign workers. Labour shortages are often the result of a dearth of skilled workers to carry out the specialty tasks, which is the case in Canada.
As Canadian businesses struggle to compete with U.S. firms that have benefited from tax reform, the hope is that the federal government will act in kind and provide many of the same incentives for Canadian companies that are afforded to our neighbours to the south.
Openness remains a fundamental driver for competitiveness: those countries tend to be more innovative and their markets that much more competitive. However, the definition of openness must look to concepts beyond trade and include the freedom of people's movement and ideas exchange. Canada ticks the boxes in all of those areas – but improvements in efficiencies can always be had, culminating in better results.
Measurements pertaining to productivity are critical indicators of economic performance and a primary source of economic growth and competitiveness. The Organization for Economic Co-operation and Development publishes a Compendium of Productivity Indicators, which presents a comprehensive overview of productivity levels and growth in member nations, highlighting core issues.
One of the main impediments to becoming more competitive is pinned directly on our government, according to a report by the World Economic Forum. The country's macroeconomic environment ranked 47th due in large part to an ever-increasing national deficit. Government debt ranked 118th.
Canada has several of the world's top universities and should always be in the top 10 rankings in post-secondary education, but it's not always the case.
According to the World Economic Forum's Executive Opinion Survey, Canada's business leaders consider tax rates to be one of the most significant barriers to doing business and maximizing competitiveness.
The survey finds that the business community views inefficient government bureaucracy as the single most problematic factor. This is not an area that any major government is currently addressing in an assertive way, so it's not as if we're alone.
The positive news is that a great deal of potential remains untapped, but it's imperative that we collectively do something about it – especially if we want Canada to crack the top 10 competitiveness countries next year.
Was this article helpful?
11
Posted by:
👨 Laura K. McCants